We are excited to share with you that we have just launched a brand-new limited edition print release of 'Bloom' by Anoushka Mirchandani to accompany her sell-out exhibition 'Just Between Us'.
We expect that this is going to be a very popular release!
The edition encompasses of 20 high quality prints. you don't want to miss out on this.
The colours on this print really do pop! The original artwork is a self-portrait of the artist.
We have specifically chosen the individual sections on the print to have a screen-printed overlay on them with varnish detailing. The hand-deckled edges of the print provide a soft overall feel of this print.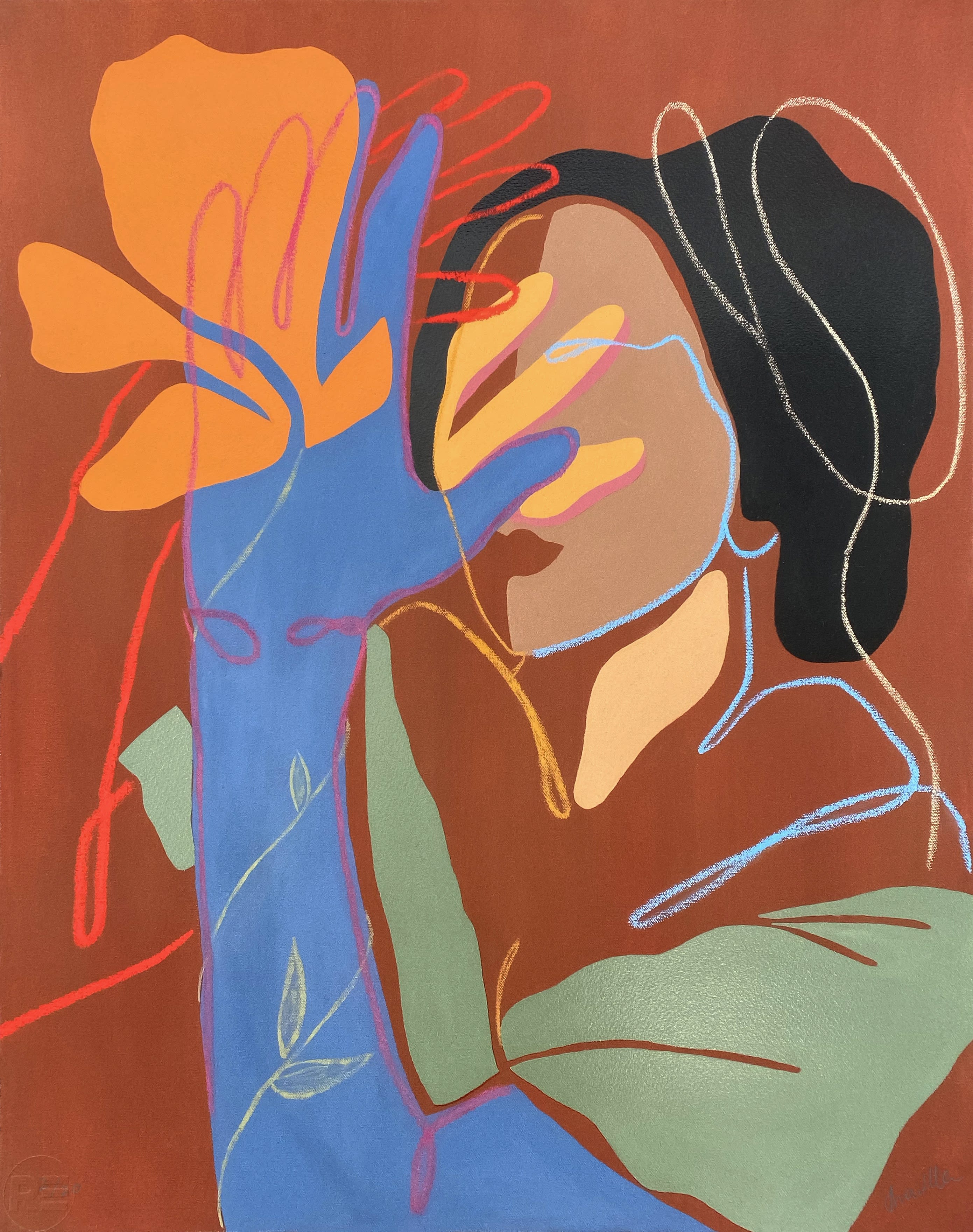 Anoushka Mirchandani
BLOOM, 2021
ANOUSHKA MIRCHANDANI
BLOOM, 2021
Archival Pigment Print with Screen Printed Varnish Detailing on Somerset Enhanced Velvet 330 gsm with Hand Deckled Edges
66 x 51
25 49/50 x 20 4/50
Edition of 20
Signed, Numbered and Embossed
£550 (excluding shipping)
You can purchase your Bloom print here:
Please contact info@rhodeseditions.com if you have any questions about this release.
We'd be happy to help.
September 30, 2021