Koshiro Akiyama was born in Tokyo, Japan and studied at Camberwell College of Arts, MA Fine Art, Painting (2020-2021). Akiyama is now based in London and received a BA and MA in Japanese-style Painting at Tokyo University of the Arts. The artists printmaking techniques are highly influence by Japanese painting and culture. The artist explores in the creative process, utopian ideals but also morbitity, whilst demonstrating complex texture's created on the papers surface.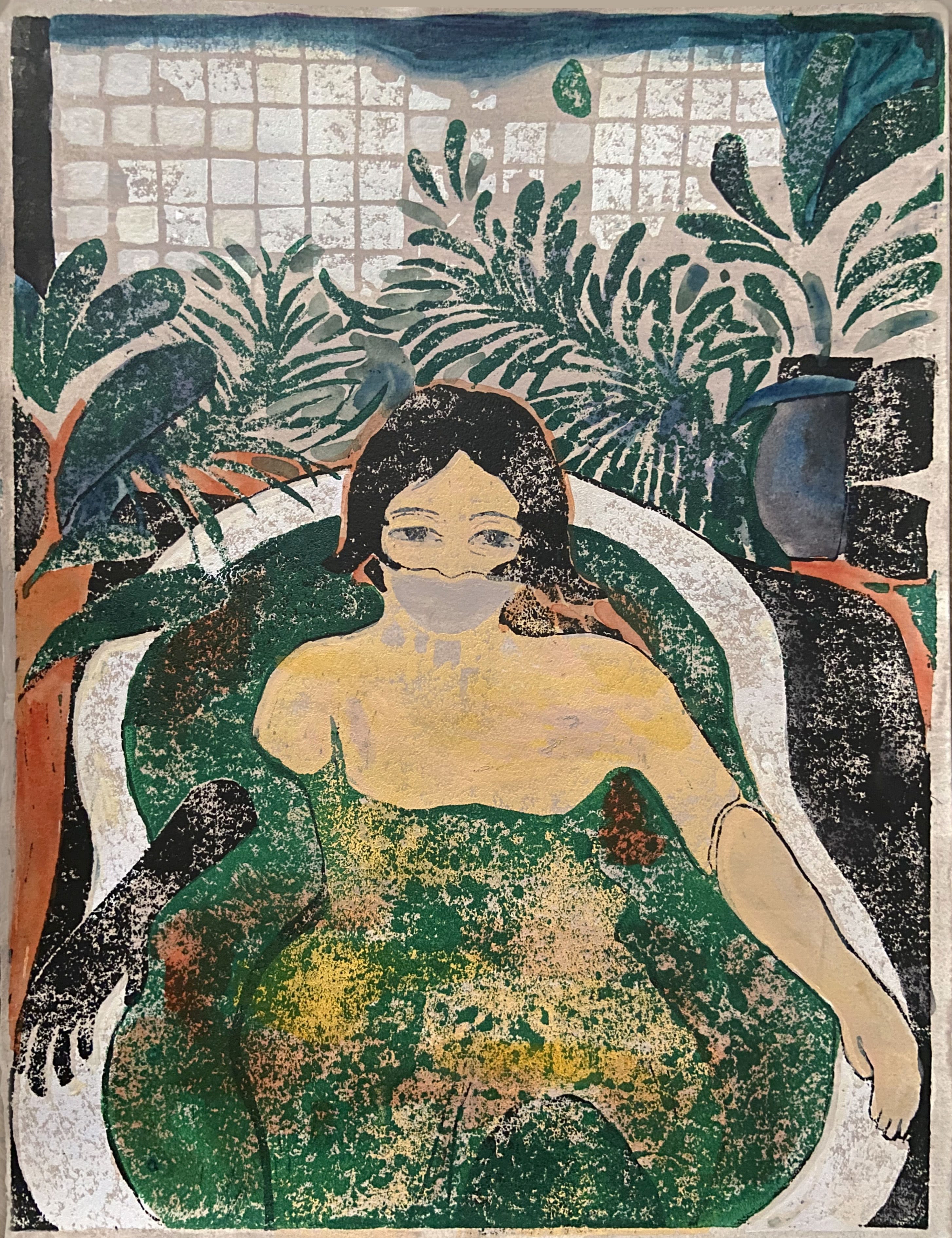 Pictured: Bathroom Series, 2021,
Hand-coloured Linocut with Acrylic detailing. Monoprint.
31.5 x 41 cm, 12 3/8 x 16 1/8 in
£400 (Worldwide shipping available)
"In my art practice I create an idealistic landscape that reflects on a psychological condition that deals not only with utopian ideals but also morbidity. In the mind there is a constant shift between tension and relaxation, which weaves its intimate narratives and a sense of ambiguity into the work. Using a phenomenological and simple process I depict deeply private and intimate spaces, with a sense of compassion.

Influenced by the writings of Simone Weil, my work is grounded upon a melancholy rumination originating from the moment of my mother's death. This event gave rise to both my melancholy and an impulse for escape from the inevitable fact of death.

My works are based on photos and memories. The mediums I use, especially acrylic, ink and watercolour, are chosen to build up multiple transparent layers with fluid brushstrokes. Having absorbed the expressive, disturbing potential of Eduard Munch's work, I use vibrant, even lurid, colours and with these I construct illusionistic and dream-like worlds. I employ a direct, intuitive process to use these settings to create psychologically probing paintings.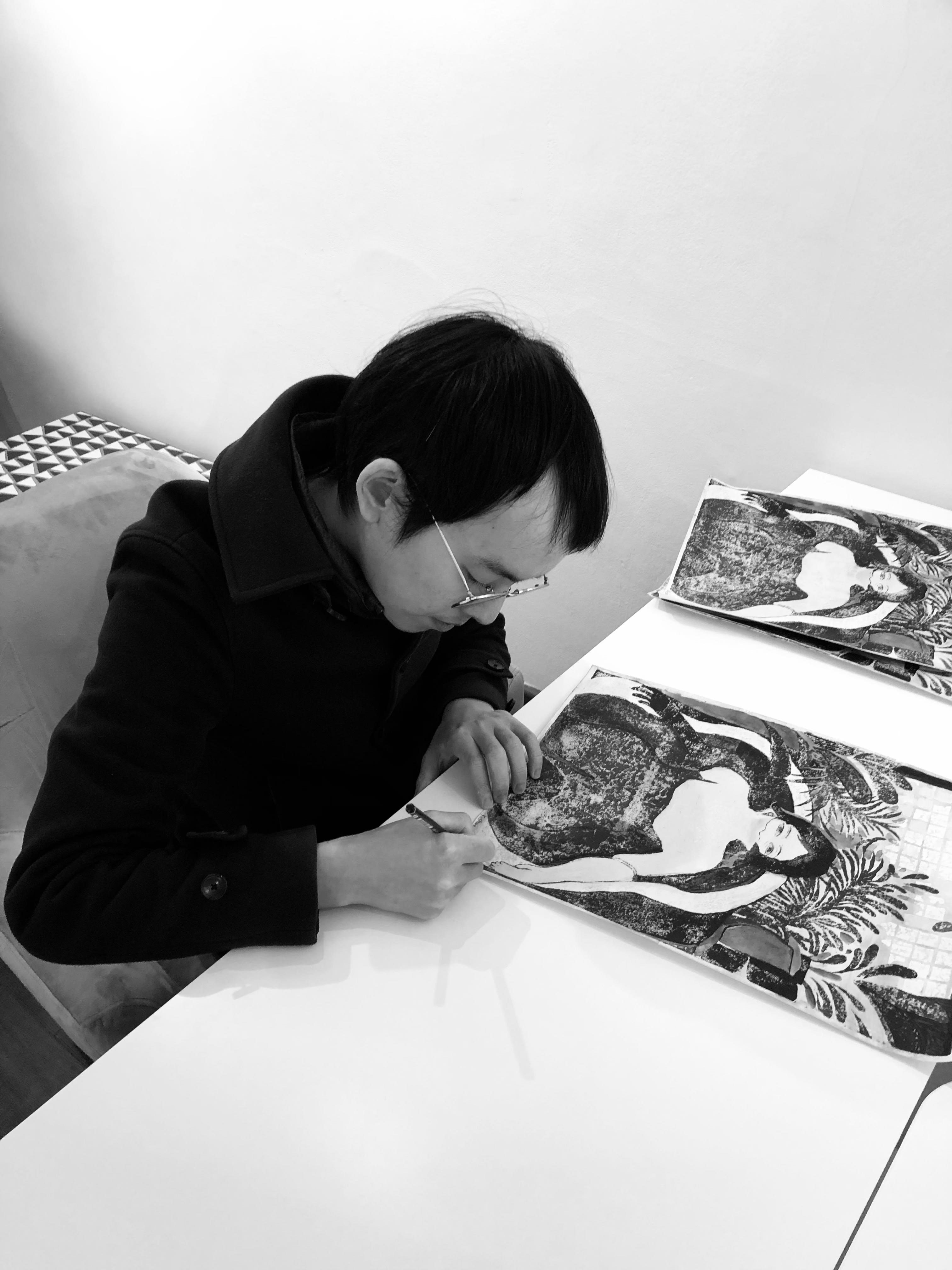 Another significant factor in the aftermath of a period of depression is the moment of huge consolation: 'catharsis.' This moment comes close to freeing you from anxiety or despair.
In my work I attempt to express the feeling of it. It's a meditative practice. Although the figures in my paintings are presented as vulnerable, I also try to show the resilience of the human mind that is a symbol of power and beauty."
If you are interested in this series by Koshiro Akiyama you can contact us at info@rhodescontemporaryart.com or call us on Tel +44 (0)20 7240 7909. We look forward to hearing from you!
February 5, 2022